Scholarship for Judicial Exam Aspirants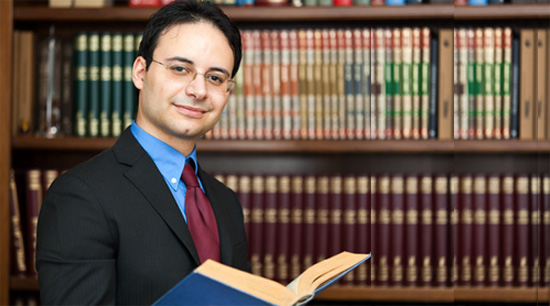 INTRODUCTION -
Judicial Competition Times give a helping hand to an aspirants of judicial services examination by way of scholarship. This website invites an applications for a national level competitive exam. This exam will be conducted on a scheduled time through a highly advanced online mock test. An aspirant securing a minimum benchmark marks and attaining the top ranks will be provided scholarships. These scholarships are given in the form of free/subsidised plans. Any aspirant whether financially sound or not may appear in scholarship exam. As scholarship test is conducted at national level, the aspirant get a chance to compare the level of his/her with other aspirants from different part from India and know its real level of preparation, so that he/she can improve his weaknessses.
SCHOLARSHIP TEST FEES-
The test is absolutely free. No fees is to be paid to appear in scholarship test.
LAST DATE-
Last date for submission of online application is for scholarship test is 05 Nov 2022 Mid Night.
TEST DATE -
The Test will be conducted through an online mocks test on 06 Nov 2022 , 11-30 AM, which can be attended by mobile phone or tablet or laptop or desktop etc. The aspirant may attend in test any time in aforementiond test.
COURSE FOR SCHOLARSHIP TEST
Criminal Procedure Code
Indian Penal Code
Indian Evidence Act
Civil Procedure Code
Hindu Adoptions and Maintenance Act
Hindu Marriage Act
Hindu Succession Act
Hindu Minority and Guardianship Act
Muslim Law
Transfer of Property
Indian Contract Act
Specific Relief Act
The Limitation Act
Constitution of India
MARKS, QUESTIONS & TIME PERIOD OF TEST
The National Scholarship Test shall be of 1 Hour 15 Minutes. Test will contain 100 Multiple Choice Questions of 1 mark each.
WHO CAN APPLY
Any aspirant who wish to appear for judicial services examinations can appear in scholarship test whether he is a law student or an practicing advocate or legal professional. The students who have already joined courses will not get scholarship for the batches already joined. They shall be eligible for new batch.
HOW TO APPLY
An aspirant may apply to national level online scholarship test. These test are conducted from time to time. An aspirant can submit only one application per test. An aspirant who is already provided with scholarship is not entitled to submit fresh application. Aspirants can appear three time in different online test. In case in these three online test he don't qualify for scholarship he will be disentitled to apply further.
LANGUAGE OF TEST
Scholarship Test will be conducted in English.
RESULT
The result for the national level online scholarship test will be declared on the website. An aspirant after test can see all questions of the test paper. The aspirant can see its own answersheet with details of answers he marked as correct and the correct answers of the questions. The result declared will be final and no objection whatsoever shall be entertained in regard to correctness of answers or result of the test.
HOW SCHOLARSHIP WILL BE PROVIDED
Scholarship will be provided to those candidates who secured minimum 65% of marks.
Aspirants who have secured either of the 100 top ranks and secured minumum 65% aggregate marks will get 50% discount on PCS-J Plan/ HJS-Plan as a Scholarship
Aspirants who have secured rank lesser than 100 ranks and secured minumum 65% aggregate marks will get 40% discount on PCS-J Plan/ HJS-Plan as a Scholarship
Apply Now